COLOMBIAN EMERALDSSMARAGDEالزمرد祖母绿ÉMERAUDESברקתपन्नेSMERALDIエメラルドSMARAGDENSMARAGDERزمردИЗУМРУДЫมรกตZÜMRÜT CERTIFIED

ABOUT US
Colombian Emerald certified S.A.S. Is a Colombian mining company dedicated to the extraction, carving, cutting and trading of emeralds. In partnership with its trading platform and global brand Greenbewitch has more than 30 years of experience in the emerald market, delivering very high quality emeralds certified which speak of our honesty and work. We rely on the service and the specific needs of our customers.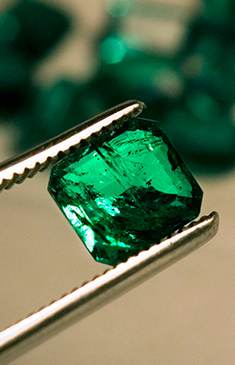 WHAT DO WE DO?
We commercialize very high quality Colombian emeralds to clients all over the world. We are producers, traders and exporters. We have the versatility to establish negotiations and access to any type of merchandise, in addition to the resources to respond to the demand or request of our customers by providing the best emeralds "bluish green"in the world at the best prices.
WHY ARE WE DIFFERENT?
We have the most experience that allows us to attend all the needs and orders of our clients with: Competitive prices, executives for negotiations, certified merchandise and of very high quality which seeks the total satisfaction of our clients which allows us to be a referent In the commercialization of Colombian emeralds of very high quality.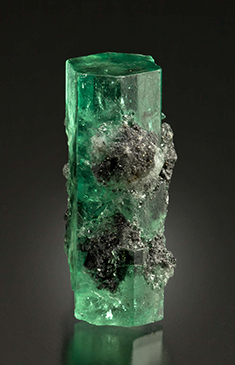 LIKE DIFFERENT?
We handle very competitive standards (prices and quality) we have prices that match the reality for both the buyer and the suppliers | We design some tables that allow us to draw a reasonable profit margin for carat, and always leaving clearly the relation cost, benefit | We have access and under our custody a great variety of stones of the best characteristics at the best prices.
We have a very specific guide for our clients to know | How to buy? | Guiandolos regarding the details that have to take into account in the acquisition of emeralds and attending to specific requests, which simplify the purchase and the relationship with our clients, allowed us to gain their trust and gratitude.
Clarity and certification on the conditions of our emeralds. | All our merchandise is 100% natural, originating from the mines of boyaca and certified. We have standards that allow us to demand the non-use of chemical treatments on our stones, fortunately Colombian emeralds enjoy a very good reputation for their high quality and value.
Efficiency and agility of response: we provide Colombian emeralds to our clients ranging from our stocks to any custom order with specific characteristics. We have secure communication channels as online showcases to appreciate the merchandise and start with a negotiation, in addition to being able to assist our clients in a trip of purchase of certified Colombian emeralds.
We have global sales operations from the mining site located in the 3 Boyacá areas where we gather our merchandise. The mines of muzo, coscuez and chivor our wholesale markets are concentrated in China, USA and the emirates. We continually expand thanks to our online negotiations.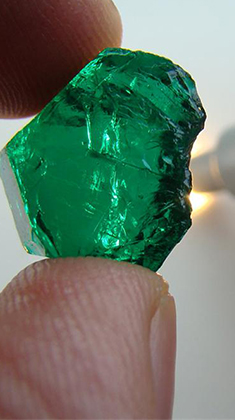 Mission:
Commercialize high quality Colombian emeralds "bluish green" promoting and strengthening the export of the Colombian Emerald, generating a benefit for society. Maintaining the fame that our product has and creating a culture of knowledge about emeralds.
Vision:
Position yourself as the most prestigious and renowned company in the gemstone markets worldwide, backed by quality and best practices.
Objetives
Promote and strengthen the export of the Colombian emerald, maintaining the quality and standards for which it has a worldwide reputation.

Maintain constant contact between suppliers and buyers.

Seek to open new markets in different countries where diamonds prevail competing with quality.
Call us today at

+57 3193493951

or E-mail us at

This email address is being protected from spambots. You need JavaScript enabled to view it.
We have all the experience to offer Colombian emeralds of very high quality, 100% natural and certified at the best prices.
WE MARKET EMERALDS CERTIFIED COLOMBIANS BLUISH GREEN 100% NATURALS BRILLIANTS RAREST